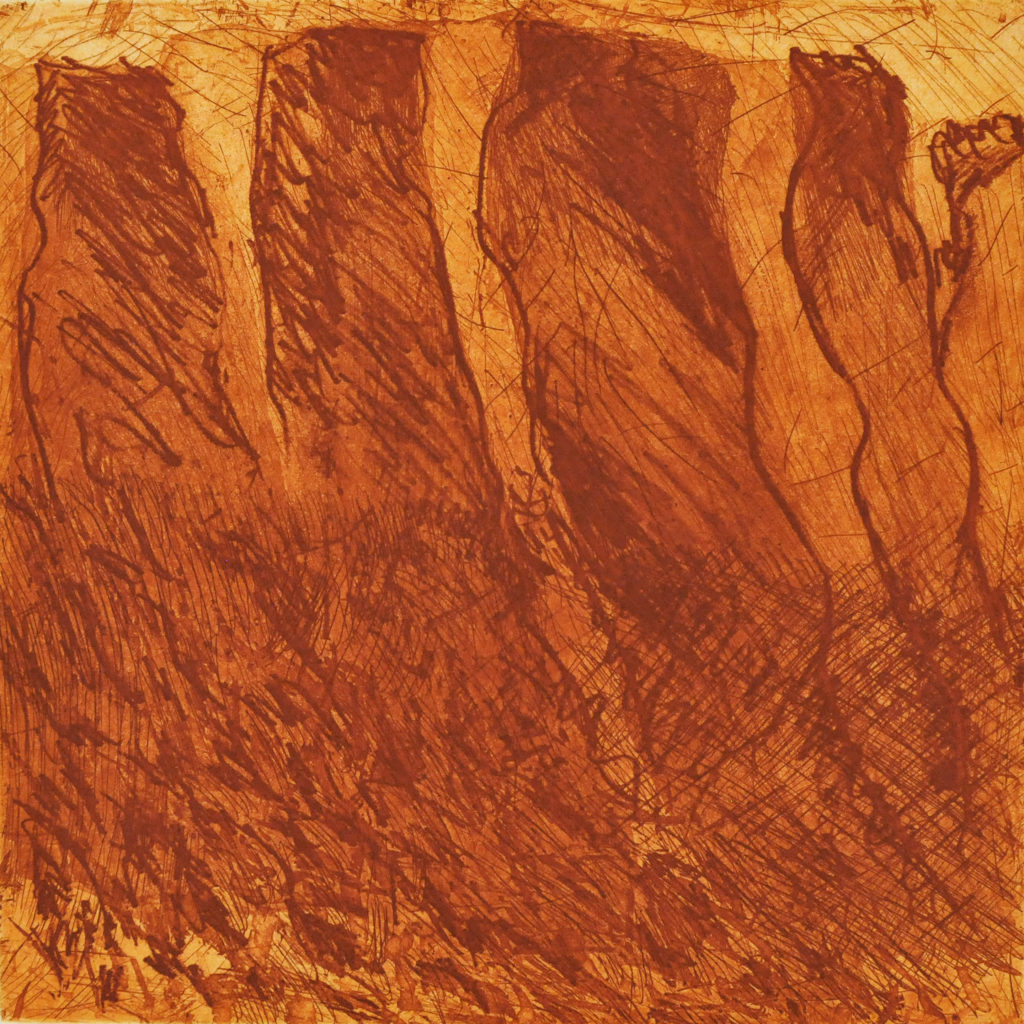 Stanley Boxer was chosen to create our Presentation Print in 1997. He did a color etching with aquatint that he titled Berkshire Glory. Boxer had a distinguished career as an artist, and at the time that he made our print he was well known throughout the United States and in Europe.
He has had many one-person shows in galleries and museums across our country, and he was the recipient of several prestigious grants and fellowships, including the John Simon Guggenheim Memorial Foundation and the National Endowment for the Arts. His works can be seen in many major museums in our area, such as the Guggenheim Museum, the Museum of Modern Art and the Whitney Museum of American Art. Boxer worked in many media, including sculpture as well as painting.
His career spanned a period of over 51 years. He began to make prints toward the latter part of his career, and he felt that by adding this medium he became a more complete artist. He worked with master printers in the United States, Canada and Germany, and he wrote many articles on this subject. He had many exhibits of his prints in museums and galleries, and it was through his relationship with the Stephen Long Gallery that he agreed to do the beautiful print for us.
He continued to work through a chronic and terminal disease and passed away in 2000, shortly after his Presentation Print to The Print Club of New York. We will always feel indebted to this wonderful artist for the beautiful print he created for us.
~ Elaine and Julian Hyman ~
Museum Collections
Palmer Museum of Art, The Pennsylvania State University
Portland Museum of Art, Oregon
Virginia Museum of Fine Arts