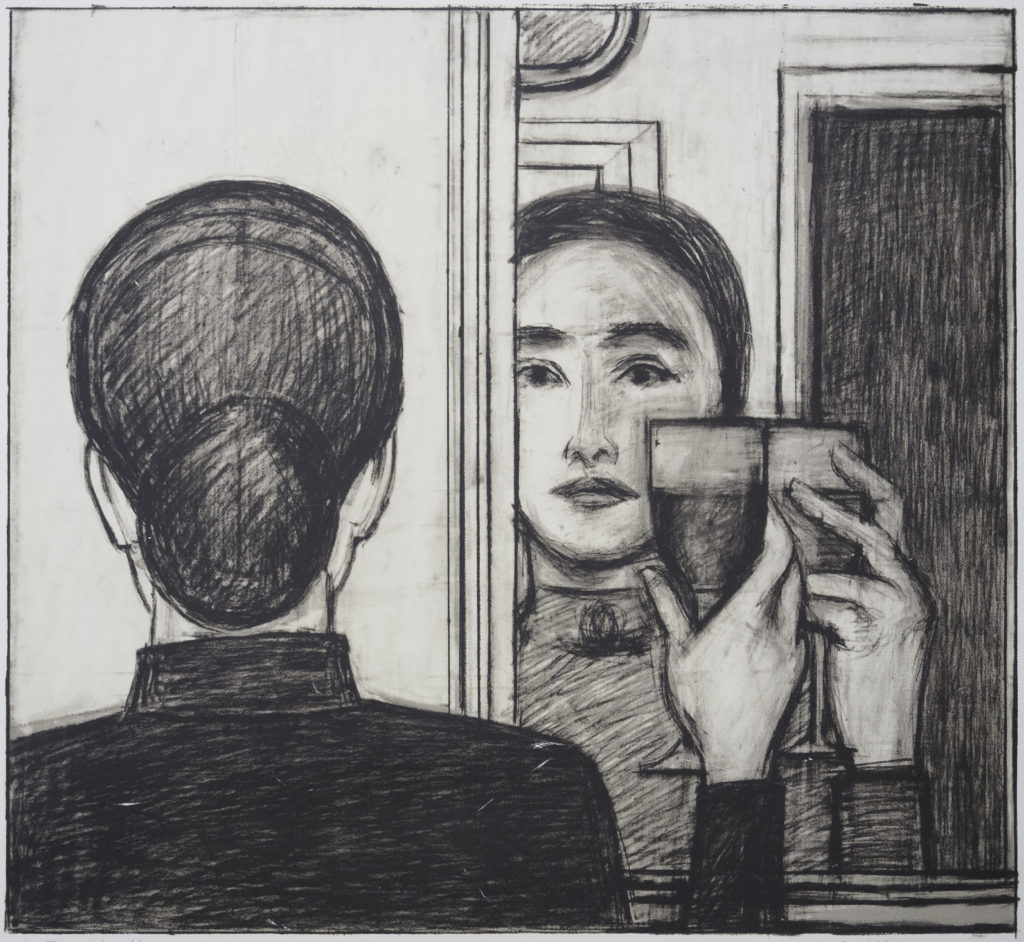 Will Barnet has made significant contributions to American art for seven decades. He is still a notable figure in the art world and has had recent shows of paintings and prints in Florida and New York. He helped organize the Centennial Portfolio of the American Academy of Arts and Letters and curated shows at the National Academy of Art.
He has been an important teacher at the Art Students League and printed works early on for some of our most noted American artists. His own work is represented in all major museums and is included in important art books on prints, watercolors and paintings.
A quote by John Taylor Arms states, "Will Barnet is a sensitive and highly imaginative artist, qualities which are apparent in every impression that he records in his chosen medium of the lithographic stone." Will Barnet's drawings illustrate the recent publication The World is a Frame, a beautiful volume of the poems of Emily Dickinson.
The Print Club of New York had the good fortune to have the friendship of Will and his lovely wife Elena, and he agreed to do a print for us in 1998. It is a large lithograph of Emily Dickinson looking at her reflection in the mirror, titled Between Life and Life.
~ Elaine and Julian Hyman ~
Museum Collections
Hudson County Community College Foundation, New Jersey
Palmer Museum of Art, The Pennsylvania State University
Portland Museum of Art, Oregon
Virginia Museum of Fine Arts